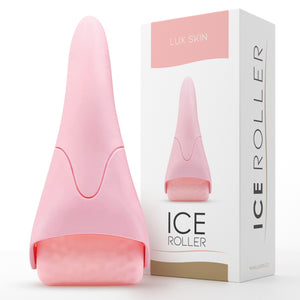 An Ice Roller is a simple yet super effective beauty tool that you must have in your routine!
Just store it in the freezer then use it anytime you need to calm, soothe and de-puff your face or neck.
Product Benefits >
Calms irritated or red skin
Reduce puffiness in your eyes, face & neck
Increase circulation with a facial massage
Promotes radiant and glowing skin
Why Over +800,000 Choose LUX SKIN:

100% Money-Back Guarantee
If you are not satisfied within 90 days, you can get a full refund!

Lowest Prices
Our prices are generally 50-80% LOWER than competitors. Our priority is customer satisfaction rather than huge profit margins.!

Fast and Free Shipping
We have reliable and fast shipping from the UK. Free for orders +£80!
---